Ouseburn Open Studios Spring Salon Sale!
February 10, 2014
Toffee Factory presents Spring Salon Sale, a collection of the varied work being produced by local – emerging and established – designers and makers. Featuring affordable and varied gifts for all tastes: prints, ceramics, jewellery, candles, soap, chocolates, cards, tables, lamps, stained glass mirrors and more. * Planned the week before Mother's Day, on Sunday 23rd March from 10 to 5, it is a great excuse to treat your mother, mother in law or even yourself with a gift straight from the maker, or perhaps commission something for a birthday or forthcoming wedding? Most works are affordably priced between £10 and £50; please remember to bring CASH!
Families encouraged to get creative at our free 'Make a Brooch' workshop with local artist Clare Armstrong from HooBooBunny. The fabric brooch workshop will be be running throughout the afternoon, so everyone can go away with something handmade to treasure – their own customised heart or flower brooch. 
Spring Salon Sales are a new addition to Ouseburn Open Studios, which sees designers/makers in Ouseburn Valley open up their studios to the public, who can get a glimpse into how they work. Already one of the highlights of the Christmas shopping calendar, this Spring opening offers an extra chance to meet and support local artists by buying directly. Attracting visitors from across the City and beyond, it gives the chance to see what makes Ouseburn Valley so special and unique.
* Participating makers: Lucy Addison jewellery – rings/bracelets; Beat Boutique – 1960s inspired bags, cushion-covers and skirts; Creative up North – selection of home made jewellery and crafts; Katy Cole, Emma Douglas, Oonagh Hegarty,– prints, postcards, original artworks; Bronwen Deane & Nick James– upcycled small and occasional tables & lamps ; Maisie Henderson – vinyl tiles & placemats; HooBooBunny – dolls/bears/brooches/prints; Dizzy Miss James – brooches, bags, cushions, embroidered pictures; Jessica Langford – rubber and ceramic jewellery & crockery; Victoria McParlin – prints and drawings; North Chocolates – hand-made speciality chocolate produced in small batches, including a selection of especially themed and boxed up for Mother's Day; Northern Star Stained Glass – stained glass/mirrors;  Oakwood Soaperie – soap, bath bombs, bath oils and candles using natural ingredients; Set of Drawers – prints and original artworks; Spanky Spangler Designs – necklaces, brooches, rings and prints; Tea Owl – specially selected 'blend it yourself' tea gifts from pick and mix stand & hand blended teas.
Settledown Bakery bringing wood-burning stove for fresh sourdough pizzas & assorted salads – and also churros and chocolate
Teasy Does It serving hot drinks and home-made cakes
Toffee Factory and other participating studios – The Biscuit Factory, Lime Street, Mushroom Works & Northern Print will be open from 10 to 5pm on Sunday 23rd March 2014.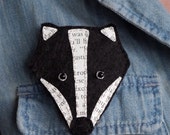 Event kindly sponsored by The Malings www.themalings.co.uk
'We love working with the Toffee Factory and their excellent team. The space is brilliantly designed by Xsite Architecture to nurture creativity and features furniture and prints by a number of Northern designers we work with on the Northern Design Festival. We have done pop up design events at the Toffee Factory during Open Studios and are using the space for our partner events with the Crafts Council.'  
Karen Nairstone – Director, Design EventNE